NEWS
Triumph Lingerie – Campaign "Love your change" – Emotional customer approach during Corona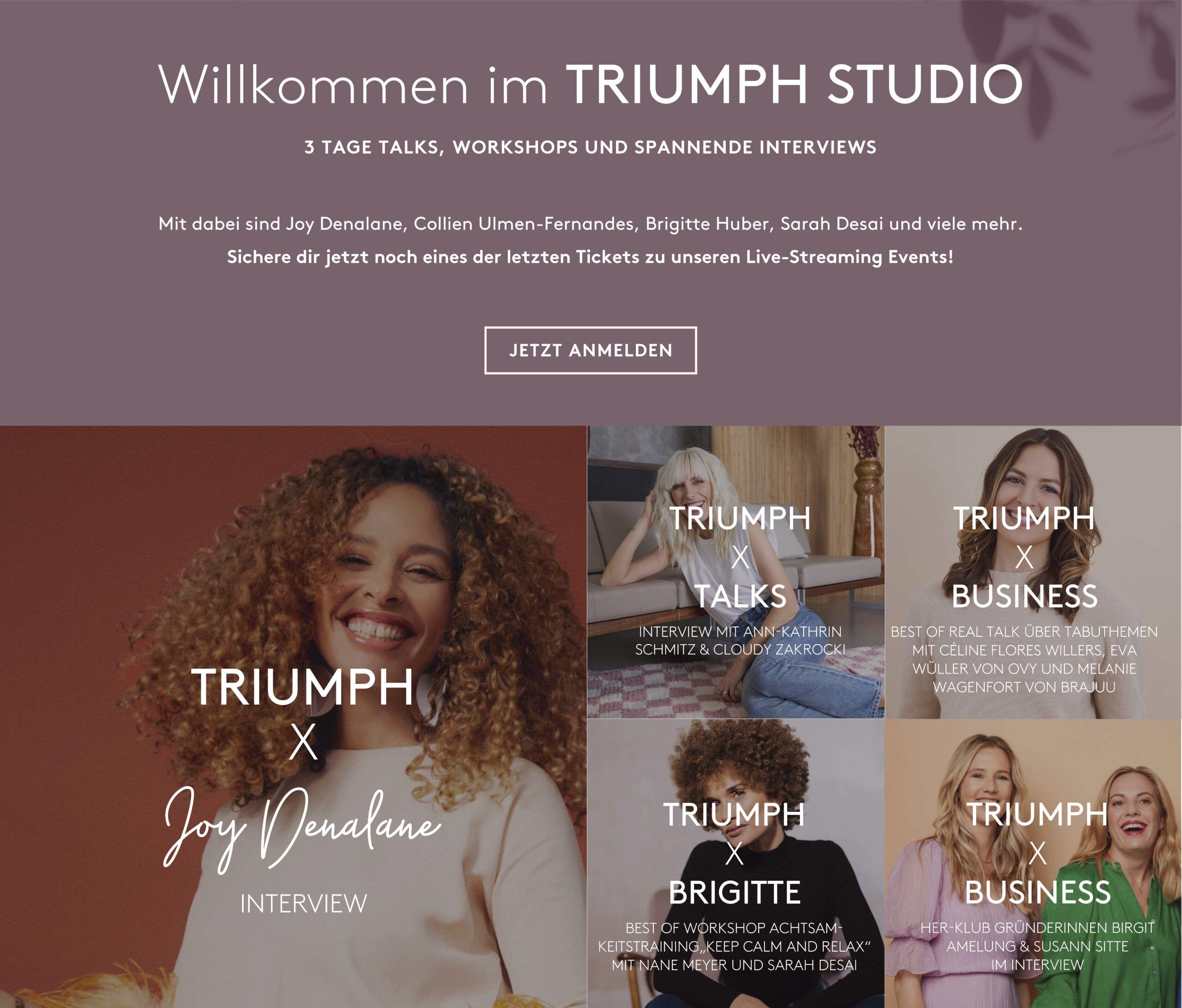 Women inspire women.
Strategic planning and campaign lead for the DACH region based on Triumph International's global specifications. Emotionalization through the TRIUMPH STUDIO format: live streaming events with authentic, inspiring women. Successful format during lock-down and for "The New Normal".
Lead: Agentur Richter, Alexandra Richter and Copy Concept by Stefanie Magin for the participating agencies in the team: Event: Liganova, Digital: Hungriger Hirsch, PR: Willich PR, Influencer: Cover Communication.