CASE Study
Triumph Lingerie – Love your change
Campaign for FIT SMART Collection DACH Region
#Brandcampaign
#Retail Communication
#Strategic Planning
#The New Normal
Development of the campaign guideline based on the global and European strategic requirements.
Goal: emotionalization and increase of conversion rate. Optimization of customer journey touchpoints, challenge: current market situation at Corona and "The New Normal", focus on digital measures.
What makes the new FIT SMART collection desirable?
Women inspire women: "The changes our body is experiencing opens new perspectives to us and uncloses our curiosity. We love to share these experiences – with ease and humour."
The brand massage: Triumph as brand is the innovator inspiring and attending this change. Hence the campaign headline: Love your change.
SERVICES:
Strategic planning, Key-Visuals: Alexandra Richter, Copy Concept: Steffi Magin – Lead for the agencies involved: Event: Liganova, Digital: Hungriger Hirsch, PR: Willich PR, Influencer: Cover Communication
RESULT:
Requirement 100% successful:
Emotionalization and increase of desirability for brand and product by staging campaign claim "Love your change".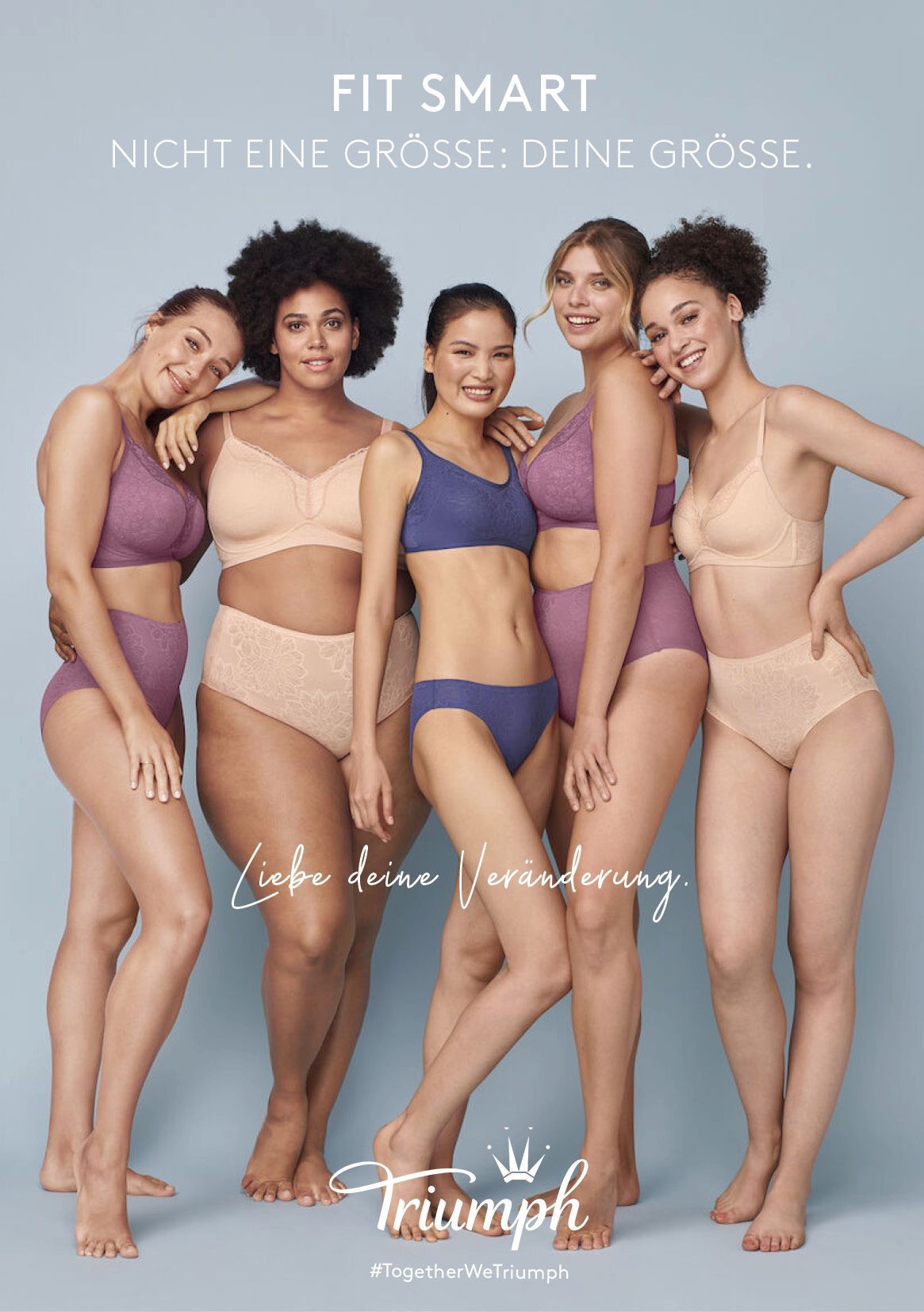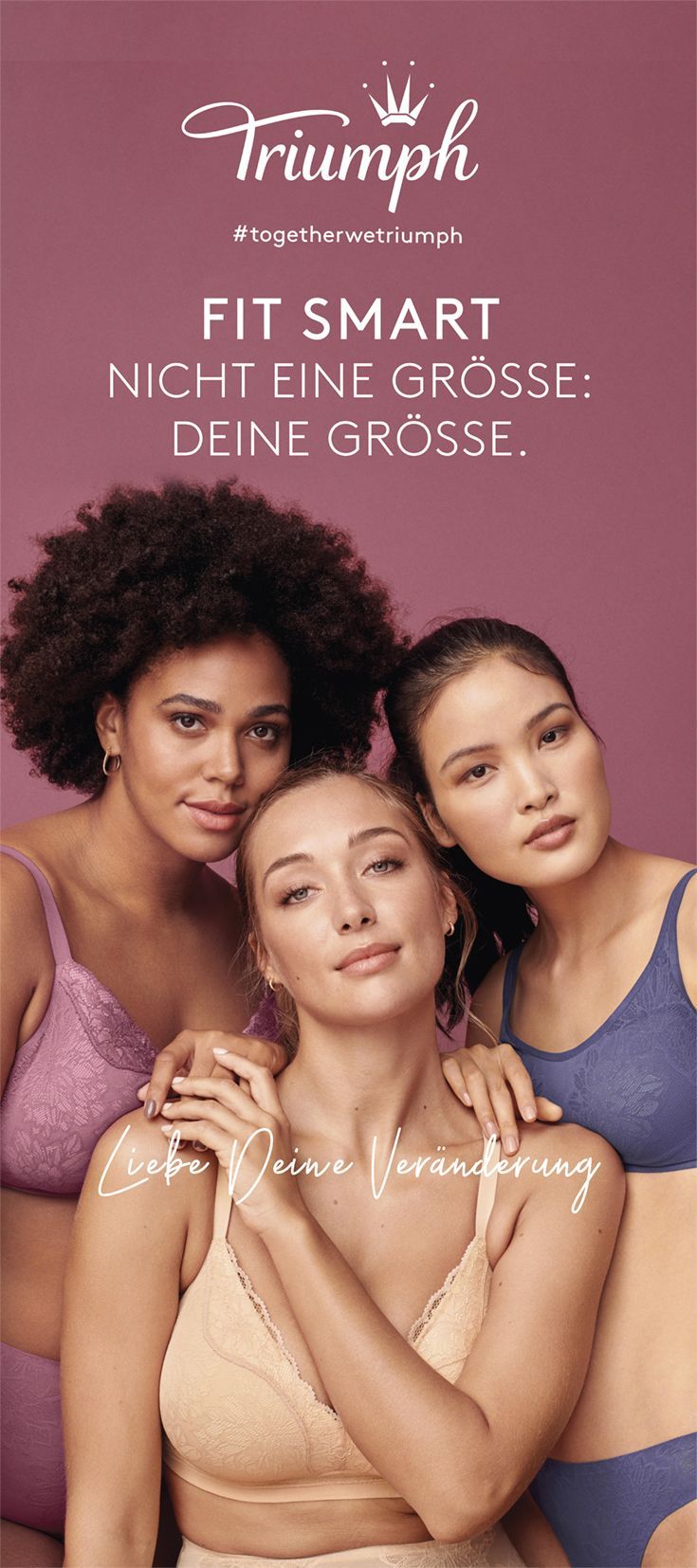 TRIUMPH STUDIO: Live-Streaming Events mit authentischen, inspirierenden Frauen. Erfolgreiches Format während des Lock-Downs und für das "The New Normal".