CASE Study
OutOfTheBox – Gift feelings
Escape from the ordinary - under your skin
#Brand Extension
#Brandcampaign
#Leadidea
#Sponsoring Campaign
Sensory journeys are the new luxury.
With emotional communication, the festival Out Of The Box influences the whole new Munich city quarter Werksviertel Mitte.
Escape from the ordinary – under your skin. The festival with instruments made of ice, concerts under water and virtual sensory journeys. In the Munich city quarter Werksviertel Mitte. It's not only music made of ice that makes Out Of The Box probably the most extraordinary music festival in Munich: Immersed in aquariums, the five musicians of "Between Music" play and sing completely under water. Mystic, melodic, powerful. Very close. In addition, there are poetic expeditions into virtual and digital sound spaces, elaborate light installations and futuristic artistic experiments that prove that even digital can be emotional.
SERVICES:
Sponsoring campaign, brand consulting, brand extension, corporate design, overall campaigns, website, social media
RESULT:
Coverage on ZDF, Arte Journal, BILD, BR, Süddeutsche Zeitung, neue musikzeitung, APPLAUS, in münchen
Media partnerships: BR Klassik, neue musikzeitung, in münchen, MUCBOOK
Measurable development of constantly growing reach of the whiteBOX brand
Achieving supraregional media interest
Winning sponsors and ambassadors:
Coca Cola, VHV Versicherungen, EKORNES, Beisheim Foundation, Stadtsparkassen Kulturstiftung, Stiftung Erlebnis Kunst, Cultural Department of the City of Munich, District of Upper Bavaria,
Castringius Children and Youth Foundation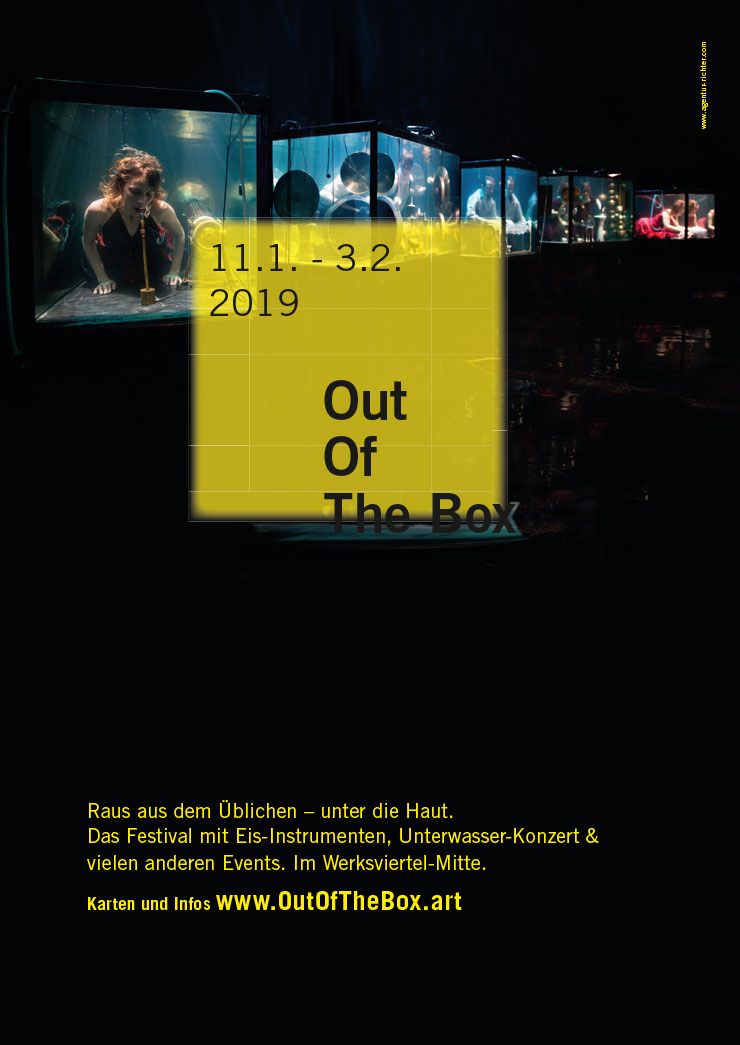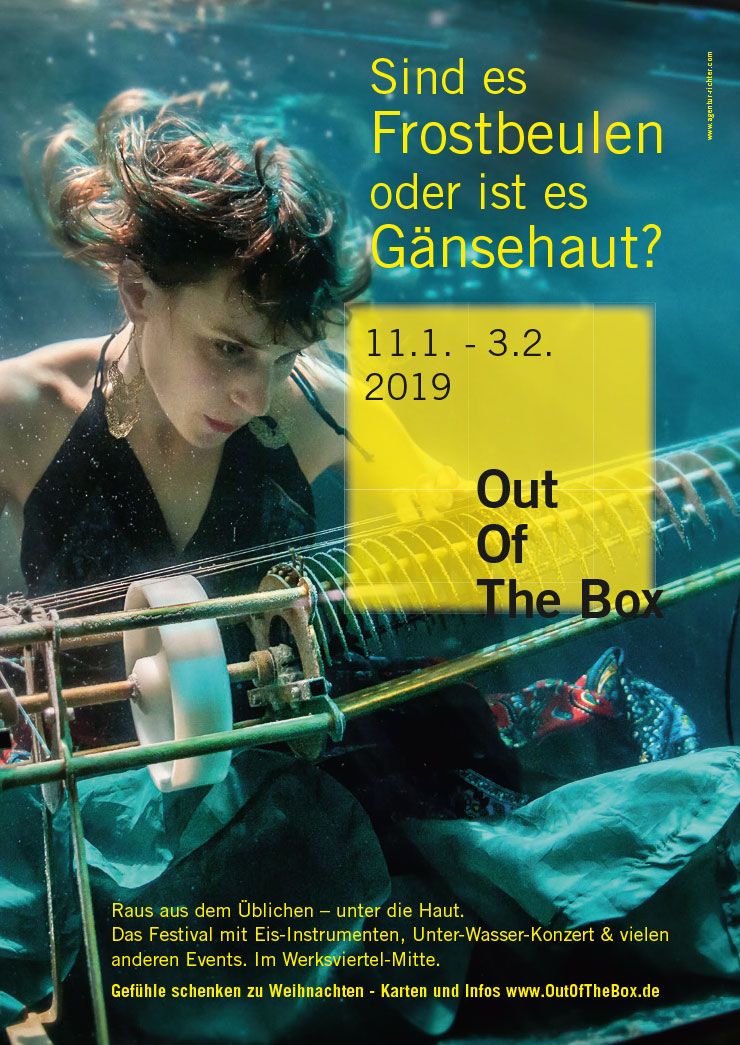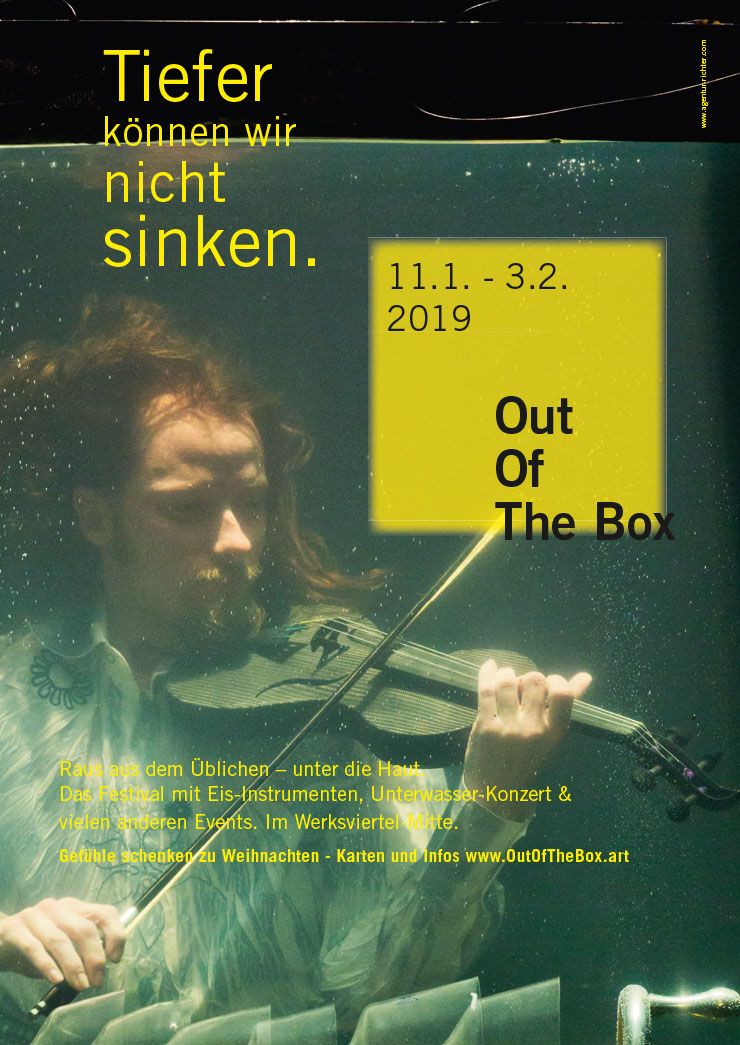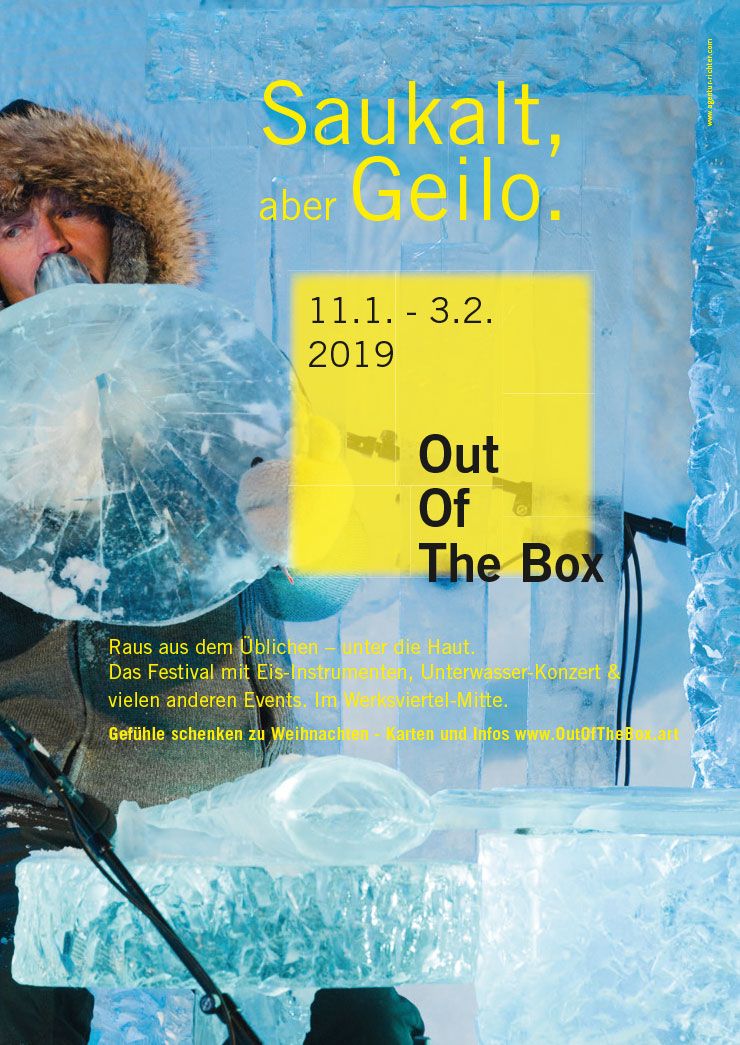 In combination with Infoscreen spots and social media, the poster campaign attracts an extremely high level of attention.
Sensory journeys are the new luxury. Successful sponsor acquisition: brochure with give-away